Canada is one of the friendliest places on earth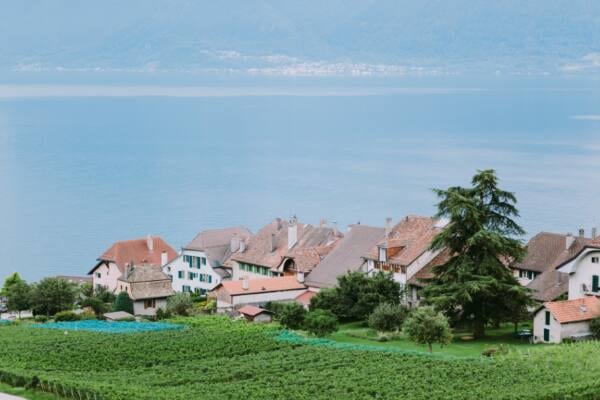 It is also considered one of the safest places to move to. So, if you are searching for a secure place, Canada is the best choice.
Canada is family-friendly. it was ranked 4th overall on the HSBC Expat Explorer Survey as one of the most convenient countries to move on.
The safe streets, clean air, and good living standards, besides the quality of life, all nominate Canada as an attractive place to move to.
So, let's have a deeper look at the reasons why you should choose Canada and not any other country.
Let's get started:
1.Canada is a stunning place
Words can't describe the beauty of any natural view you encounter in Canada. Many massive yards of land are untouched by human messiness. Canada is also known for its amazing scenic views.  From its historic buildings to its world-renowned parks, there is a wide variety of places one can visit. Canadian towns and cities are also among the cleanest in the world, with Toronto and Calgary being ranked highly on a regular basis. If traveling is one of your hobbies, Canada is the place to live.
Canada is packed coast to coast, south to north with some of the most majestic sights in the hemisphere. It's the land of sweeping prairies and temperate rain forests, towering Rockies, crystalline glaciers, and winding fjords. Basically, imagine everything that makes Alaska so epic and multiply it across a country six times larger.
2.Overall quality of life
Canada is highly known for its high standards of living and quality of life. It is considered to be the perfect place to enjoy both work and play.
Canada is one of the safest, most comfortable countries on earth, with citizens who enjoy generally contented lives free from substantial hardship. While any country's standard of living will obviously differ quite a bit from person to person, a look at various social metrics highlights the many things Canadians have to be thankful for like health and safety.
Canadians are generally healthy people and the country does not have any widespread problems with dangerous or infectious diseases. The average Canadian life expectancy is 80 years for men and 84 years for women. The leading cause of death for both sexes is cancer, followed by heart disease, which together represents about half of all-natural deaths in Canada. Most of the other half die from a variety of other relatively common diseases and afflictions that tend to strike humans late in life, including diseases of the respiratory system, strokes, diabetes, Alzheimer's disease, and pneumonia (sometimes euphemistically called dying of "old age").
3.Spacious and beautiful properties
Canadian houses are large and comfortable to live in. There is a lot more space on offer. You even notice that the family members have more rooms which makes it easier for them to get on well.
4.Great Job opportunities
Canada's economy is growing, and this growth requires more sorts of opportunities for all kinds of professions.
Add to this, Canada's relaxed style means that you can work under less stressful environment than that you have been used to in your home country.
So the constant worry for immigrants is "Will I find a good job in Canada"?
Canada's Minister of Immigration, Marco Mendicino, addressed the public in a webinar on May 5, 2020. He said that Canada's open immigration policies are here to stay and the country will continue to welcome new permanent residents, families, and foreign workers. "Immigration will absolutely be key to our success and economic recovery going forward," said Mendicino.
There are certain immigration and visa programs that require foreign nationals to acquire job offers before they can work in Canada. While it may be more difficult to obtain a job offer in light of the current situation, it's not impossible.
5.Family Friendly
Canada is really built for families. You will definitely feel a sense of a secure and safe life, along with togetherness with lots of community events.
As said before, Canada truly values family. With free public schooling systems and subsidized preschools, the Canadian government tries to make it as easy as possible for parents to raise their children. Not to mention, Canada has extremely attractive maternal and paternal benefits for those looking to start a family. Parents are able to give their children a bright future in Canada.
Still reluctant whether to move to Canada or not?
Collect your required documents and launch your application process.