Canada's New Strategy: Category-Specific Express Entry Draws
In a strategic move to diversify and enrich its immigrant pool, Canada has introduced category-specific Express Entry draws. These draws are tailored to pinpoint and attract professionals from six pivotal sectors for Canadian permanent residency.
Uimmigrate Inc. is dedicated to elevating your chances of successful immigration. With a team of seasoned professionals, we offer expert guidance on every step of the immigration process. From understanding the intricacies of application procedures to ensuring all documentation is meticulously prepared, Uimmigrate Inc. stands by your side. Our comprehensive services, coupled with up-to-date knowledge of immigration laws and regulations, are tailored to give you a distinct advantage in your journey to a new destination. Trust in Uimmigrate Inc., and let us be the bridge to your immigration aspirations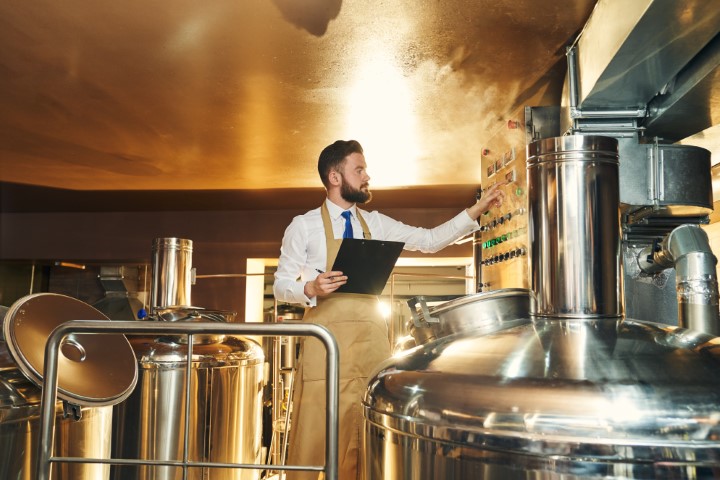 Traditional vs. Specialized Draws: What's the Difference?
While these specialized draws are a new introduction, they will function in conjunction with the traditional Express Entry draws steered by Immigration, Refugees and Citizenship Canada (IRCC). Typically, the regular Express Entry procedure selects aspirants based on the Comprehensive Ranking System (CRS) scores. Additionally, certain candidates might be chosen due to their fitment with specific programs, notably the Provincial Nominee Program.
Zooming in on the Six Priority Sectors
Diving deeper into the six sectors prioritized by the IRCC for these category-centric draws, they are:
Healthcare Professionals: Given the global health scenario, healthcare practitioners are more crucial than ever.
STEM Specialists: Professionals who have carved their niche within the domains of science, technology, engineering, and mathematics.
Trade Experts: This category encapsulates individuals with expertise in trades, highlighting roles such as carpenters, plumbers, and contractors.
Transportation Industry Personnel: Encompassing those pivotal to the logistics and transportation sectors.
Agriculture and Agri-food Enthusiasts: As the backbone of the nation, those skilled in agriculture and the agri-food sector are in the limelight.
French Language Maestros: With bilingualism being a valued asset, strong proficiency in the French language receives special attention.
Making the Cut: How to be Considered
To be considered for these special draws, applicants must meet all the rules set by the IRCC. When these draws happen, the IRCC carefully checks and ranks those who qualify. Only the very best, those at the top, get invited for Canadian permanent residency.
---
List of Occupations Eligible for Category-Based Draws
| Category Name | Job Title(s) | NOC Number |
| --- | --- | --- |
| Agriculture and agri-food occupations | Butchers - retail and wholesale | 63201 |
| Agriculture and agri-food occupations | Agricultural service contractors and farm supervisors | 82030 |
| Agriculture and agri-food occupations | Contractors and supervisors, landscaping, grounds maintenance and horticulture services | 82031 |
| Transport occupations | Managers in transportation | 70020 |
| Transport occupations | Railway carmen/women | 72403 |
| Transport occupations | Aircraft mechanics and aircraft inspectors | 72404 |
| Transport occupations | Air pilots, flight engineers and flying instructors | 72600 |
| Transport occupations | Air traffic controllers and related occupations | 72601 |
| Transport occupations | Deck officers, water transport | 72602 |
| Transport occupations | Engineer officers, water transport | 72603 |
| Transport occupations | Railway traffic controllers and marine traffic regulators | 72604 |
| Transport occupations | Transport truck drivers | 73300 |
| Transport occupations | Aircraft assemblers and aircraft assembly inspectors | 93200 |
| Trade occupations | Contractors and supervisors, other construction trades, installers, repairers and servicers | 72014 |
| Trade occupations | Welders and related machine operators | 72106 |
| Trade occupations | Electricians (except industrial and power system) | 72200 |
| Trade occupations | Plumbers | 72300 |
| Trade occupations | Carpenters | 72310 |
| Trade occupations | Construction millwrights and industrial mechanics | 72400 |
| Trade occupations | Heating, refrigeration and air conditioning mechanics | 72402 |
| Trade occupations | Machine fitters | 72405 |
| Trade occupations | Elevator constructors and mechanics | 72406 |
| Trade occupations | Residential and commercial installers and servicers | 73200 |
| Science, Technology, Engineering and Math (STEM) occupations | Engineering managers | 20010 |
| Science, Technology, Engineering and Math (STEM) occupations | Architecture and science managers | 20011 |
| Science, Technology, Engineering and Math (STEM) occupations | Computer and information systems managers | 20012 |
| Science, Technology, Engineering and Math (STEM) occupations | Architects | 21200 |
| Science, Technology, Engineering and Math (STEM) occupations | Landscape architects | 21201 |
| Science, Technology, Engineering and Math (STEM) occupations | Urban and land use planners | 21202 |
| Science, Technology, Engineering and Math (STEM) occupations | Land surveyors | 21203 |
| Science, Technology, Engineering and Math (STEM) occupations | Mathematicians, statisticians and actuaries | 21210 |
| Science, Technology, Engineering and Math (STEM) occupations | Data scientists | 21211 |
| Science, Technology, Engineering and Math (STEM) occupations | Cybersecurity specialists | 21220 |
| Science, Technology, Engineering and Math (STEM) occupations | Business systems specialists | 21221 |
| Science, Technology, Engineering and Math (STEM) occupations | Information systems specialists | 21222 |
| Science, Technology, Engineering and Math (STEM) occupations | Database analysts and data administrators | 21223 |
| Science, Technology, Engineering and Math (STEM) occupations | Computer systems developers and programmers | 21230 |
| Science, Technology, Engineering and Math (STEM) occupations | Software engineers and designers | 21231 |
| Science, Technology, Engineering and Math (STEM) occupations | Software developers and programmers | 21232 |
| Science, Technology, Engineering and Math (STEM) occupations | Web designers | 21233 |
| Science, Technology, Engineering and Math (STEM) occupations | Web developers and programmers | 21234 |
| Science, Technology, Engineering and Math (STEM) occupations | Civil engineers | 21300 |
| Science, Technology, Engineering and Math (STEM) occupations | Electrical and electronics engineers | 21310 |
| Science, Technology, Engineering and Math (STEM) occupations | Computer engineers (except software engineers and designers) | 21311 |
| Science, Technology, Engineering and Math (STEM) occupations | Industrial and manufacturing engineers | 21321 |
| Science, Technology, Engineering and Math (STEM) occupations | Metallurgical and materials engineers | 21322 |
| Science, Technology, Engineering and Math (STEM) occupations | Natural and applied science policy researchers, consultants and program officers | 41400 |
| Healthcare occupations | Specialists in clinical and laboratory medicine | 31100 |
| Healthcare occupations | Specialists in surgery | 31101 |
| Healthcare occupations | General practitioners and family physicians | 31102 |
| Healthcare occupations | Veterinarians | 31103 |
| Healthcare occupations | Dentists | 31110 |
| Healthcare occupations | Optometrists | 31111 |
| Healthcare occupations | Audiologists and speech-language pathologists | 31112 |
| Healthcare occupations | Dietitians and nutritionists | 31121 |
| Healthcare occupations | Psychologists | 31200 |
| Healthcare occupations | Chiropractors | 31201 |
| Healthcare occupations | Physiotherapists | 31202 |
| Healthcare occupations | Occupational therapists | 31203 |
| Healthcare occupations | Kinesiologists and other professional occupations in therapy and assessment | 31204 |
| Healthcare occupations | Other professional occupations in health diagnosing and treating | 31209 |
| Healthcare occupations | Nursing coordinators and supervisors | 31300 |
| Healthcare occupations | Registered nurses and registered psychiatric nurses | 31301 |
| Healthcare occupations | Nurse practitioners | 31302 |
| Healthcare occupations | Physician assistants, midwives and allied health professionals | 31303 |
| Healthcare occupations | Licensed practical nurses | 32101 |
| Healthcare occupations | Paramedical occupations | 32102 |
| Healthcare occupations | Respiratory therapists, clinical perfusionists and cardiopulmonary technologists | 32103 |
| Healthcare occupations | Other technical occupations in therapy and assessment | 32109 |
| Healthcare occupations | Medical laboratory technologists | 32120 |
| Healthcare occupations | Medical radiation technologists | 32121 |
| Healthcare occupations | Medical sonographers | 32122 |
| Healthcare occupations | Traditional Chinese medicine practitioners and acupuncturists | 32200 |
| Healthcare occupations | Massage therapists | 32201 |
| Healthcare occupations | Other practitioners of natural healing | 32209 |
| Healthcare occupations | Medical laboratory assistants and related technical occupations | 33101 |
| Healthcare occupations | Nurse aides, orderlies and patient service associates | 33102 |
| Healthcare occupations | Pharmacy technical assistants and pharmacy assistants | 33103 |
| Healthcare occupations | Other assisting occupations in support of health services | 33109 |
| Healthcare occupations | Therapists in counselling and related specialized therapies | 41301 |
| Healthcare occupations | Educational counsellors | 41320 |
| Healthcare occupations | Instructors of persons with disabilities | 42203 |