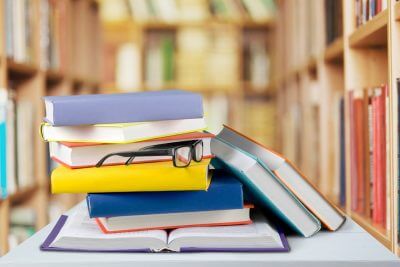 Four Canadian immigration programs are now accepting copies of language test results instead of the originals.
Immigration, Refugees and Citizenship Canada (IRCC) has now clarified that they will accept copies of language tests for the Atlantic Immigration Pilot (AIP) program, the Agri-Food Pilot (AFP) program, the Rural Northern Immigration Pilot (RNIP) program, and the Start-up Visa Program.
Immigration candidates applying for Canadian immigration have to meet the Canadian Language Benchmarks (CLB) requirements that are specific to each program. There are 12 levels in each skillset: listening, speaking, reading and writing.
Atlantic Immigration Pilot Program for a life in Canada's East coast
The AIP is a fast-track immigration program for foreigners with job offers in one of Canada's four Atlantic provinces: New Brunswick, Nova Scotia, Prince Edward Island, and Newfoundland and Labrador.
Canadian employers who hire immigrants through this program can skip the Labour Market Impact Assessment (LMIA) requirement. Once the foreign national accepts the job offer, the employer connects them with a designated settlement service provider organization.
If the employer needs the foreign worker in a hurry, they can get a temporary work permit so that the soon-to-be immigrant can come to Canada as fast as possible. In order to obtain the work permit, the foreign national will need to commit to apply for Canadian permanent residence within 90 days of the temporary work permit application.
Among other requirements, candidates need a CLB of at least 4 to immigrate through this program.
Agri-Food Pilot for meat, mushroom and other farmworkers
The AFP is for foreigners who work in certain occupations in Canada's agri-food sector.
Eligible candidates have full-time job offers for a 12-month period in meat processing, harvesting, greenhouse production and farm supervisor positions, among others.
AFP candidates need a CLB of at least 4, among other eligibility requirements.
Rural and Northern Immigration Pilot building Canadian communities
The RNIP is for foreigners who want to settle into one of the participating communities across Canada.
So far, nine of the participating communities are accepting applications. Each municipality has its own entry requirements, but candidates first have to meet the federal government's standards.
On the federal government's side, the language requirement for RNIP programs depends on the job offer. People who are set to work in jobs that have a National Occupational Classification (NOC) code of 0 or A need at least a CLB of 6. These are management occupations and professional occupations that require university degrees.
For NOC B occupations, which are technical occupations, candidates need a CLB of at least 5.
And for occupations that require job-specific or on-the-job training, with NOC codes C and D, candidates need a CLB of at least 4.
Start-up Visa Program for entrepreneurs
Foreign entrepreneurs who want to start a business in Canada can go through the Start-up Visa Program.
In order to be considered for immigration under this program, candidates need to prove their business is supported by a designated organization through a venture capital fund or angel investor group, among other requirements.
The minimum language requirement is a CLB 5 in all areas.