From an immigrant to a Minister of Transport
Meet Canada's Saudi-born political adviser shaping Trudeau's foreign policy
Omar Alghabra has been named many namings; a reliable adviser to the Canadian prime minister and "Political Man" – a cartoon superhero in a suit.
Alghabra was born to Syrian parents but raised in Saudi Arabia. At the age of 19, he moved to Canada to study mechanical engineering. He says he never thought about politics much in his youth or his student days. He used to work in a doughnut shop, a gas station, and a convenience store. But his background helped to win him a key position at Prime Minister Justin Trudeau's side and secured him win a strong following amongst Toronto's diverse constituents.
Alghabra was elected to the Canadian Parliament as a Liberal Party MP twice, first in 2006 when he served for two years and then again in 2015. His constituency, Mississauga Centre, is a large electoral district neighboring Toronto where more than 50 percent of residents are from minority communities, mostly South Asian.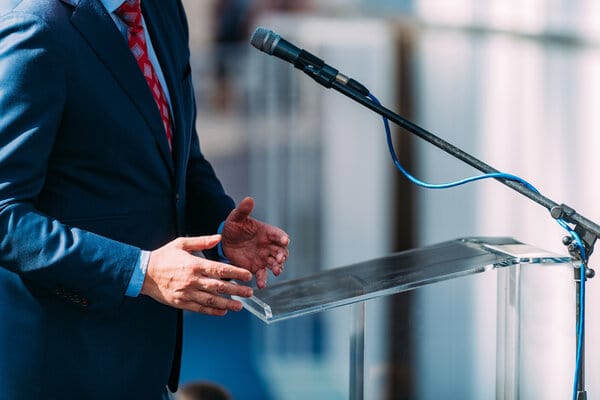 Since entering politics, the 46-year-old has made his remarkable touch by campaigning and supporting human rights issues and balancing civil liberties with security laws, in addition to strongly lobbying for immigration reform. It is in foreign policy, however, that Alghabra is clearly making influential waves.
As a long-time personal friend of Trudeau, Alghabra has long been a familiar face in Ottawa's political circles and following Trudeau's victory in federal elections last October, he was appointed to serve as parliamentary secretary to Foreign Minister Stephane Dion. His role is to liaise between the minister and parliament and to answer questions and table reports when ministers are not in the House of Commons.
Omar Alghabra was due for a promotion into the Canadian federal ministry, say some of his current and former colleagues.
The Mississauga MP racked up years of experience on tricky issues before his appointment Tuesday to the transport file. "Omar has carried some difficult files and worked so hard in his constituency but also for the wider GTA region politically, but never made it to the cabinet," says a former senior Liberal official.
Julian Ovens, now a senior advisor with Crestview Strategy, was the chief of staff to several ministers for whom Alghabra served as a parliamentary secretary. Ovens describes Alghabra as a good friend, a "fundamentally decent person," a hard worker, and someone who isn't in it for the limelight.
He founded good relationships with his counterparts, Ovens says—especially former foreign minister Stéphane Dion and former trade minister Jim Carr, who is returning to the cabinet table per Tuesday's announcement—and he is well-respected.
Alghabra had served in the House of Commons as an opposition MP from 2006 to 2008, working stints as a consultant and a visiting professor at Ryerson University before returning to Parliament in the 2015 landslide that gave Liberals a majority.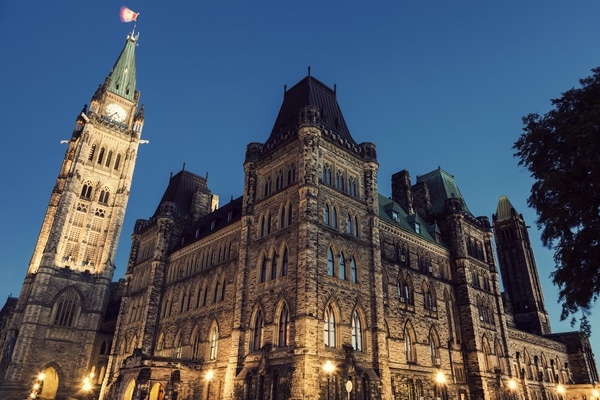 During Prime Minister Justin Trudeau's first term, Alghabra served as parliamentary secretary to foreign and trade ministers, handling Canada's consular affairs file for several years. He was involved in managing cases such as the 2015 kidnapping of John Ridsdel and Robert Hall in the Philippines—which culminated in their beheadings as Canada refused to meet ransom demands—and the 2017 rescue of Joshua Boyle, his American wife Caitlin Coleman, and their three kids from a Taliban-affiliated group.
As an Arab-Canadian lawmaker, Alghabra has received regular vitriol online, which Ovens says he "powers through." His background is not just foddered for Twitter trolls. A Conservative senator was pressured to apologize in 2018 after publicly insinuating that his birthplace would affect his handling of foreign policy.
"Have I ever faced prejudice or discrimination doing this job? I can unequivocally say no," he says. "Did I ever face or did I face some negative comments based on negative stereotypes or prejudice from social media? Yes, but they are rare in occurrence. Do they represent large groups of Canadians? No."
To him the answer is simple. More must be done to promote Canada's perspective and values.
"Canada is a country that is inclusive, tries to treat people with equality, acceptance, and is accepting of its diversity," he says.
But the relationship must go both ways.
"I'm not saying we live in this utopia which is lovey-dovey and everything is great. The best way to deal with these difficulties is by really engaging and confronting them. Sitting back and complaining about things is not going to bring about a positive outcome," says Alghabra.
"Choosing to engage – as difficult as that may be – sometimes puts us in a position with people and situations that we really don't agree with. But it's much more useful to do that than sitting on the sidelines."