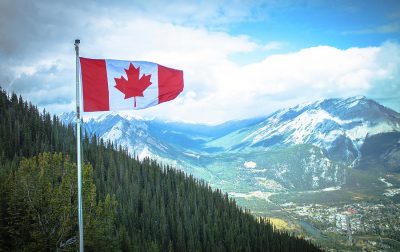 Great Britain is implementing a Canadian-style points-based immigration system, but there are some notable differences.
Great Britain's new immigration law is the result of ideas put forward in 2019 when Prime Minister Boris Johnson campaigned for work visas to be reserved for people with at least the equivalent of secondary education, a good level of English, a promise of employment and a minimum annual wage.
In changing its immigration system, the UK will give priority to highly skilled individuals, such as those with scientific, academic and technology-related qualifications.
Great Britain aims to attract the "best" candidates for immigration
The UK's latest immigration system guidelines were published on Monday, July 13, and are set to change the country's existing points-based immigration system starting in the new year.
Under the new system, foreign nationals applying to work in the UK will have to meet a number of criteria.
Individuals will be assessed based on their specific skills, qualifications, salaries or professions, and visas will only be issued to those who have obtained the 70 points required to apply for a visa.
The first 50 points are awarded for a candidate's English skills, and for receiving a job offer in their field of training from an approved sponsor.
To get the remaining required points, other criteria will have to be met, such as a minimum wage threshold, a job in an occupation where there is a labour shortage or a PhD in a field relevant to their work.
Here is the UK's new points-based immigration system breakdown (70 points needed):
Job offer *required (20 points);
Job has a relevant skill level *required (20 points);
English language knowledge * required (10 points);
Job has a salary of £23, 040- £25, 599  (10 points);
Job has a salary of over £25, 600 (20 points);
Job on shortage occupation list (20 points)
An applicant with a PhD (10 points); and
An applicant with a PhD in science, technology, math and engineering (20 points).
How the new British system compares to the Canadian system
There are both notable similarities and differences between the future British system and the one that Canada has in place.
Canada's immigration system also allocates points for specific skills, occupations and pre-arranged jobs, but takes into account a broad range of other qualifications such as work experience, age or adaptability profiles of highly skilled workers applying for permanent resident (PR) status.
Highly skilled foreign workers who have never lived in Canada before and who submit a profile through Express Entry—an immigration application management system—under the Federal Skilled Worker Program (FSWP) for instance, must score at least 67 points for factors such as:
Language skills (maximum 28 points);
Work experience (maximum 15 points);
Education (maximum 25 points);
Age (maximum 12 points);
Arranged employment in Canada (maximum 10 points); and
Adaptability (maximum 10 points).
In order to qualify for Canadian immigration in the economic class, it is not necessary to have a job offer or a certain salary threshold.
Also, in-Canada immigration candidates with work experience in any skilled occupation may be invited to apply for Canadian permanent residence through the Express Entry system. Canada has both federal and provincial economic immigration pathways, and each has its own unique work experience criteria. Certain Provincial Nominee Programs (PNPs) are open to candidates in specific lines of work that support regional labour needs.
Express Entry's Comprehensive Ranking System (CRS), which determines a candidate's position in the pool, only considers the amount of full-time, or equivalent part-time, work experience and whether their occupation is considered "skilled."
Eligible occupations are those rated skill type 0 (managerial), skill level A (professional) or skill level B (technical) under Canada's National Occupational Classification (NOC).
The candidate's actual occupation or job sector is not taken into consideration by the CRS and they do not factor into who is invited to apply for PR through the Express Entry system.
Other programs such as the Atlantic Immigration Pilot, require work experience of skill type/level 0, A, B, or C (intermediate).
Whereas individuals who have level C or D (labour work) skill level jobs may be able to come to Canada as provincial nominees with all skill types/levels.
Because Canada has a small population and an aging labour force, it strives to make it as easy as possible for immigrants to access the workforce and PR status.
Canada has invested a great deal of effort in recent decades to develop and offer a wide range of immigration pathways to ensure that it can meet the needs of a larger number of potential immigrants. Immigrants who, in turn, can bring a variety of skills and make positive contributions to a growing range of sectors and markets.